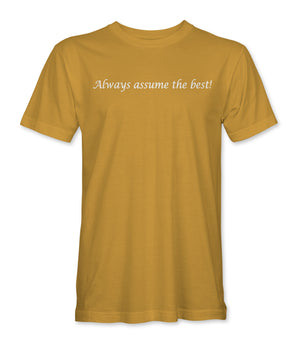 Always assume the best!
Sale price Price $20.00 Regular price
John had asked me to make him a shirts a while back.  We never finaliazed that project. This is the exact shirt, color and print he wanted.  I thought it might be fitting to share with his friends.  I took the liberty to add his signature to the left sleeve.  Peace and Blue Skies John Leming.