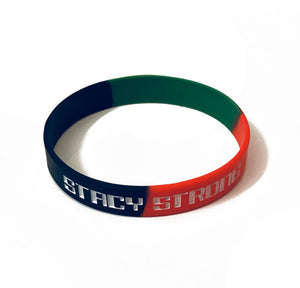 Stacy Strong Wristband
Sale price Price $4.00 Regular price
Kenton Stacy was on deployment earlier this year when he was severely injured.  He has a long hard road to recovery.  Kenton, his wife Lindsey and their four children need the community to rally.
Please join us in a show of support for the Stacy Family with the purchase of this wristband keeping Kenton and his family in your thoughts and prayers.  All proceeds will be deposited directly into a Stacy Family account.
For updates on The Stacy Family please request to be added to the Facebook group #Stacystrong. 
Thank you for your support!